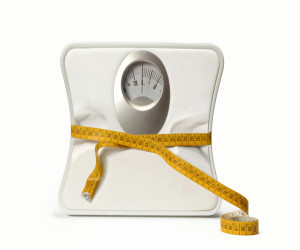 One of the easiest ways to lose weight consistently is to DRINK MORE WATER. Experts suggest that the average person should consume at least 64 ounces of water a day, but I recommend you drink up to double that amount for weight loss. But how do you drink that much water if you don't like the taste of plain water? Many people have found drinking infused water for weight loss is the solution.
Lose weight with fruit infused water!
Water has many benefits relating to weight loss including: boosts your metabolism, fills you up, naturally helps your body release fat cells, flushes toxins from your system, and helps your muscles and organs perform more efficiently.
Because fruit infused waters are naturally low in calories and contain no artificial ingredients, you can drink as much of it as you want. Some fruit infused water recipes like Day Spa Apple Cinnamon Water even contain metabolism boosting ingredients that naturally help accelerate weight loss.
Which fruit infused water is best for weight loss? The answer is: whichever one you will drink the most. The goal is to drink as much water as you can handle, more is better for weight loss.
More water related weight loss tips:
If you are hungry and want a snack go drink two 8 oz glasses of water and wait 15 minutes. If you are still hungry than your body needs food and you should have a healthy snack, if not good for you! You just saved yourself some calories, use that surplus to enjoy a nice glass of wine with dinner or to shave  200 calories or more off your daily total.
Drink two to three 8 oz glasses of water or one 23.7 oz bottle before you eat breakfast, lunch and dinner. You will be fuller and eat less, therefore saving calories. Ideally we should all only eat 75% of what is on our plates anyway.
Tea counts!! Going to Starbucks with your friends? Order a tea!! You can count it as water and your beverage will be zero calories. Most independent coffee houses have their own specialty teas, once I had a coconut tea, it was so delicious and much better than my husband's 500+ calorie coffee drink!
Once you start drinking a gallon a day you will notice you are more thirsty and will crave it, your body will help you along if you can stick to it for a week or two. Our bodies need water to stay cool and hydrated, you will also notice clearer skin, stronger hair and nails and best of all water fills you up and it is zero calories!
Check out my Recipes and my Weight Loss Tips and be sure to "follow" my blog for great recipes and weight loss tips.
HAPPY COOKING!